Click the image below to visit our sister site.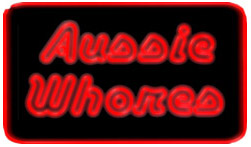 1114944 hits since 17 Apr 1998

Welcome to the Internet's newest and sexiest amateur address. If you want real girls, with hot, gorgeous bodies - we have the best amateur pics of sexy Australian girls around. Take our free tour! Just click on one of the pictures on the left hand side of the screen.
Want to see more? Join our site and become a member. You can have access to all these girls, anytime, 24 hours a day.
Don't forget to check out the rest of our sample images, and remember we are always adding new girls, so do come back later and check out our newest additions.
Care to view our girls in the privacy and comfort of your own place, any time you like? All the images on this site are available to purchase on CD-ROM!.
New! Check out Aussie Amateurs Video on Demand for a huge selection of Pay-Per-View movies in both Windows Media and Real Player formats!
So you've had a look at the samples on WWW.AUSSIEAMATEURS.COM.AU and you've thought 'hmmm, nice but doesn't really do anything for me, I want something that's dirty, cheap and straight from the streets'. Well why don't you join the mailing list for the newest, dirtiest and sluttiest girls straight from the streets of Australia, WWW.AUSSIE-WHORES.COM. These girls are genuine whores, picked up just for you, they don't know they're going to be famous, they just think they're sucking and fucking another customer.
You'll see them all, from the youngest and most innocent to the oldest and most worn out street walker. If you like sluts, sex and fresh faces then WWW.AUSSIE-WHORES.COM is just for you !!!!!
Remember, we're always looking for new amateurs, so if you're interested, contact us by phone on 0458 785 964 or email to <models@aussieamateurs.com.au>
If you have any comments or questions about Aussie Amateurs, email <info@aussieamateurs.com.au>
Email <advertising@aussieamateurs.com.au> for advertising info.